This historical town of Sens, is located at the French Compte region of France on the Yonne River. Its name was derived from one of the Celtic tribes, the Senones.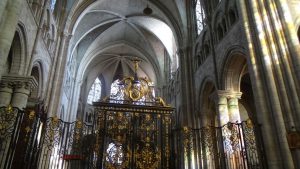 Sens houses one of the biggest Gothic cathedrals and one of the first to be built in France, the Cathedral of St. Etienne. This cathedral was the basis of other gothic churches and cathedrals around France; it is a marvel on its own. It is where Louis IX of France married Marguerite of Provence. It is popular for the magnificent stained-glass windows made in the 13th to 19th century.
The local government installed a light show in its façade and it is enjoyed by the tourists and locals every night. You can see the show while you're on a French barge cruise like the La Nouvelle Etoile that offers a wine cruise.
Beside the famed cathedral, is the Palais Synodal, or the Archbishop's palace, which was turned into a museum for ancient ornaments and relics from the time it was still the house of the Archbishops of France. The Palace also has a collection of archaeological finds and art. If you're shopping for souvenirs, the Grande Rue is a bustling go-to shopping scene here in Sens located at the center of the town.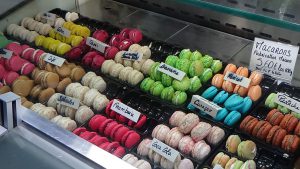 You can also visit the marketplace across the Cathedral for fresh produce. If you're feeling hungry, you can head on to Place de la République where stalls sell cheese and wine and other traditional French food.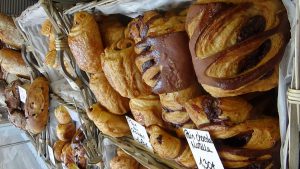 There are also various parks for an afternoon of reading a book or just admiring the nature. One of the famous parks in this town is is Parc du Moulin à Tan, a vast expanse of greenery, with greenhouses and some farm animals.
Sens will give you a hint of the vibrant history of France with its scenic infrastructures, myriad of traditional French cuisine and overflowing wine.
The La Nouvelle Etoile, offers 6 night cruises in Holland during Tulip season, France along the canals in Alsace Lorraine, Chablis and Champagne regions and Germany in the fall along the Mosel River. This ultra deluxe barge has 4 suites, an elevator and a mini van that is equipped to carry a wheelchair. All meals, wines of the regions and excursions are included in the rates, which begin at $8450 per person.  For more information contact jan@europeanbarging.com  or 888-869-7907