Europeanbarging Presents a Danube Wine Cruise From November 5 – 12, 2023
Europeanbarging, a Texas-based company offering barge and river cruises in Europe, today announced a SPECIAL DISCOUNT of $1000 per person on a Danube Wine Cruise for its clients, slated for late fall, starting from November 5 – 12, 2023.  The discounted rates start at  $2809  per person.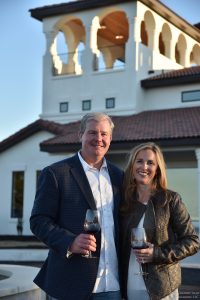 The cruise, scheduled on the AMA Lea ship will be hosted by the owners of Barons Creek Vineyards – Marc and Marta Chase, as well as their Certified Sommelier – Anthony Makoujy, who will offer several tastings and discussions on their wines and winery, as well as winemaking.  A pairing of their wines will be offered with a special Amawaterways gourmet meal.  In addition to the multiple included excursions offered in each port, there will be many wine-themed excursions as well.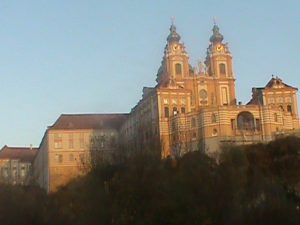 Framed by rolling hillsides, lush vineyards, and medieval castles, the Danube River has captivated musicians, artists, and poets throughout the centuries. Travel to legendary destinations on your cruise from Budapest to Vilshofen. Explore a 2,000-year-old city, savor Wachau Valley wines, and experience the timeless beauty and fascinating history of Budapest and Vienna.  Featured stops include:  Budapest • Bratislava • Vienna • Dürnstein • Melk • Linz • Passau • Vilshofen.
Pre-cruise land program in Budapest and post-cruise land program in Prague available.
Barons Creek Vineyards was started back in 2016 as an extended family venture of the Chase Family. In 2018, Marc and Marta Chase took over full ownership and management of  Barons Creek with the help of Texas Wine Maker Russell Smith, Certified Sommelier Anthony Makoujy, and a team of over 50 employees that operate four separate locations throughout Texas.
Certified Sommelier Anthony Makoujy relocated from Napa Valley, CA to join the BCV team back in 2016 and will officially represent Barons Creek throughout all educational components of the cruise along with several other members of the Barons Creek Vineyards team. Club members tell us that Anthony has a very entertaining & engaging way of making wine much more approachable and fun for wine lovers across the board.
Europeanbarging was founded in 1998 and specializes in European barge and river cruise products. Located in Texas, Europeanbarging is an ARC accredited company.
AmaWaterways, the only cruise line that has the privileged of being inducted into La Chaîne des Rôtisseurs, one of the world most prestigious culinary organizations, as well as Prestigious Tables et Auberges de France –  leading the way in the cruise industry as one of the most innovative foods and wine experiences both on-board and on-shore.
The $1000 per person discount ends September 30, 2021.
For more information contact Europeanbarging at:  888-869-7907  or   http://www.europeanbarging.com.