Experience Cawdor Castle and Explore MacBeth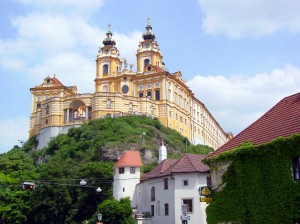 Cawdor Castle is a splendid, turreted gothic castle situated amid gardens in the parish of Cawdor, around 10 miles east of Inverness in the Scottish Highlands. The castle was built around a 15th-century tower house, with generous additions in subsequent centuries. The castle was, originally, a property of the Clan Calder which passed to the Campbells in the 16th century. It continued to remain in Campbell ownership, and is now home to the Dowager Countess Cawdor, stepmother of Colin Campbell, 7th Earl Cawdor.
A curious feature of the castle is that it was built around a small, living holly tree, the remains of which may still be seen in the lowest level of the tower.
The castle is renowned for its stunning gardens, which include the WalledGarden which was originally planted in the 17th Century, the Flower Garden planted in 18th century and the WildGarden added in the 1960s. In addition to these gardens, the castle property includes a wood featuring numerous species of trees as well as over 100 species of lichen.
Shakespeare and Cawdor Castle
Cawdor Castle is best known for being immortalized in William Shakespeare's tragedy Macbeth where the title character is made "Thane of Cawdor". But the playwright has taken several artistic liberties and has highly fictionalized the story. The fact is that the castle itself was built many years after the life of the 11th-century King Macbeth.
Notwithstanding the fact that the real Macbeth never entered the castle – he died around 400 years before it was built – the atmospheric medieval keep and battlements are pervaded with a sense of romantic history.
Our 8 passenger scottish highlander barge will be a perfect choice for you if you want to visit Cawdor Castle. So get aboard our highland barge cruise and make a visit to the amazing and immortalized castle!