Maulbroon Abbey Complex located in Central Germany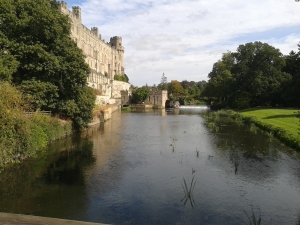 Maulbroon Abbey Complex, situated on the outskirts of Maulbroon, Germany is the best- preserved medieval Cistercian monastery complex in Europe. This complex has been separated from the town by fortifications and is part of the UNESCO World Heritage since 1993. Apart from being the best-preserved and most complete monastic complex, the Maulbroon Abbey also stands as a specifically representative example of medieval architecture.
This Maulbroon monastery was founded in 1147 though the central church came into existence in 1178 which was then dedicated to the Virgin Mary. One peculiar quality of the main church is that it was built in a style transitional from Romanesque to Gothic, which had a substantial influence on the spread of Gothic architecture over many of the northern and central Europe.
Several other buildings of the complex such as cellar, auditorium, refectory and etc. were built in the 13th century, whereas most fortifications and the fountain house were constructed in 14th century
Explore Gothic Architecture at the
Maulbroon Abbey Complex
The church consists of a two-story Romanesque nave and a low chevet leading to a transept with three rectangular chapels opening off each arm. A stone screen was created to separate the monks from the lay brethren. The Gothic vaulting of 1424 that replaced the original wooden beams mutated the rigid spatial divisions practiced during the lifetime of St Bernard of Clairvaux, integrating the Romanesque traditions of the Hirsau region into the Cistercian requirements of austerity and renunciation.
The fortifications consist of two walls, an outer wall, and an inner wall. There are many post-monastic buildings within the designated area, mainly in plastered stone such as the former hunting lodge of Ludwig, Duke of Württemberg, and the ducal stables etc. inspired by Renaissance elements.
Visit the Maulbroon Abbey Complex for History and Innovation
The Cistercian Order was renowned for its innovations in the field of hydraulic engineering and Maulbroon monastery complex is a great example of that. There are several reservoirs, irrigation canals, and drains, which were aimed at providing water for the use of community, and for agriculture; though after the secularization of the monastery's land in 19th century, things have quite changed.
The Maulbroon Abbey Complex, with so much to offer, is a place you must visit. This German UNESCO site will enthrall you with its history, architecture, style and innovation.