Český Krumlov and its castle
Floating down the river on a luxurious AMA Waterways ship, you hear about the possibility of a Linz excursion to Český Krumlov. "Český Krumlov?" you think to yourself. "What a funny little name. Should I take an excursion there?" The answer is a resounding yes. Český Krumlov's castle sits in a bend of the Vltava River like a pearl still on the half-shell. Take a trip to this beautiful castle and discover the beauty of this UNESCO Site.
 Historic Český Krumlov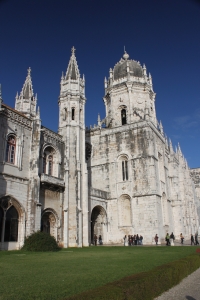 Once the seat of the House of Rosenberg, Český Krumlov's roots stretch back to the 13th century. South Bohemian rulers, the Rosenbergs became enchanted by the Italian Renaissance style while building up their castle residence. Of all the castles in the Czech Republic, Český Krumlov's is the second-largest. Its medieval core, uniquely preserved in its bend of the Vltava River, earns a place as a UNESCO Site.
Harmonious Renaissance Castle
Featuring Gothic, Renaissance and Baroque styles, Český Krumlov is a woven tapestry of harmonious styles. Gaze at the sumptuous Renaissance castle. Get delightfully lost in the maze of medieval streets. Stroll in colorfully-designed gardens. Lift a pint in a pub or ale-house where knights of the Middle Ages once quenched their thirst. Tour the remarkably preserved Baroque theater with stage equipment dating back almost three centuries – and marvel that it still works. An excursion to this sight awards you the opportunity to view a tiny town with big history all stitched together in harmony with the beautiful countryside.
Danube River Cruise Experience
DanubeRiver cruises offer guests the relaxing experience of meandering down a scenic waterway. Look over the railing at green vineyards rolling across the countryside, castles perched atop hills and cities rich in history and culture. AMA Waterways ships feature luxurious amenities such as swimming pools, Jacuzzis and spas. The ships dock in the heart of historic cities such as Linz, affording guests the opportunity to step right into the heart of towns rich in culture.
Český Krumlov Castle is one of many Linz excursions. Contact us to book an Danube River cruise and accept a Linz excursion. This is experience is not to be missed.