France isn't famous just for its French cheese regions; gourmet France is also well-known all over the world for its sumptuous sweet offerings. No visit to France will ever be complete without gorging on one or all of these desserts. Whether you're making a trip to Paris or the nearest patisserie in your city, here's a list of French sweets that you definitely need to try.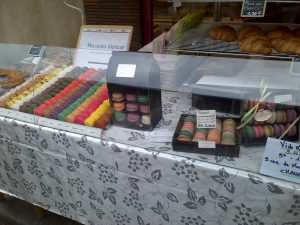 French Macarons
So, what makes this French cookie oh-so special? Well, for one, they're made from almond flour and come in a wide array of flavors and colors. Macarons are not just a feast for the eyes; they're a feast for the mouth as well.
French Crepes
Crepes can be found in just about any cafe in Paris so failing to eat your fill of this sweet treat when you're in the city is practically committing a grave sin. These very thin pancakes are made from flour, milk, eggs, and butter and served with your choice of sweet topping. Lemon and sugar, anyone?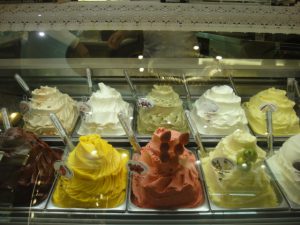 Glace
Glace to France is basically what gelato is to Italy. It's a creamier, much richer ice cream that you can get in all sorts of flavors. If you want to get a taste of the real thing, head to the south of France as it's quite rare to find a good glace anywhere else.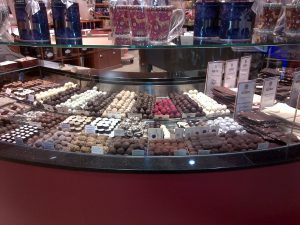 Chocolate
Good news for all chocoholics out there! The French have elevated chocolate into an art form, making France once of the best places to spoil yourself with choices. Here are just some of the best premium brands that you need to sample while in France: Valrhona, La Maison du Chocolat, La Chocolaterie de Puyricard, and Richart.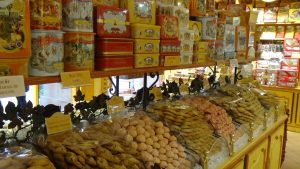 Calissons from Aix in Provence
This traditional candy made from candied fruit paste is the toast of Aix en Provence. Having a similar texture to the marzipan, calissons are topped with ground almonds over a layer of royal icing.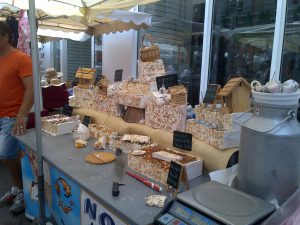 Nougat from Southern Provence
Provence in the south of France has the best nougat in the world so if you're craving for a chewy bar with honey, pistachios, and almonds, you know where to go.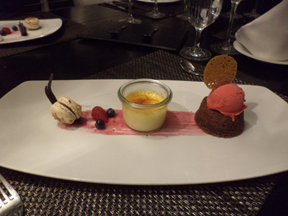 Creme Brulee
What's soft and creamy with a caramelized sugar crust? It's the creme brulee, of course! There's nothing more satisfying than sinking your teeth into the crust, digging your spoon into the velvety custard filling, and taking a sweet bite of heaven.
Madeleines
Originally made in the Lorraine region in northeastern France, these shell-shaped mini cakes are so soft that they quickly dissolve when you put them in your mouth. Light spongy madeleines are best served with your favorite tea or coffee, making them the perfect treat for a lazy weekend.
Tarte Tatin
Tarte Tatin is the French's answer to the Americans' apple pie. It's an upside-down pastry filled with apple chunks caramelized in sugar and butter. If you ever find yourself craving for a taste of the south while visiting France, the tarte tatin doesn't disappoint.
Mille-feuille
Also known as the "Napoleon," the mille-feuille is a classic French pastry that has flaky airy layers with heavy cream and jam in between. Literally translated as "a thousand leaves," the mille-feuille is well-loved for its simple flavors but amazing textures.
We offer many types of cruises in France where you can visit villages, towns and cities offering the great French Sweets listed above.  Check out our French River Cruise pages for cruises from 5 day – 8 day and our Barge page for the small barge vessels.
Give us a call to find out of latest specials and ask about our payment plan.
888-869-7907  /  713-240-6753  /  jan@europeanbarging.com    River Cruise  and Barge Cruise Specialist since 1998