Imagine this; you and your loved ones sitting on the deck of a luxurious river cruising ship, taking some time off and simply enjoying the moment. Warm and friendly staff offering you exquisite wine and foods, and you are provided with top-notch services like no other. This is something that you can get if you decided to avail of the Europe River Cruise offered by AmaWaterways.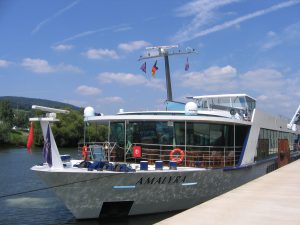 3 major reasons why you should try to get these wonderful things from AmaWaterways.
You deserve it
An exciting array of amenities awaits the lucky passenger who will be on board an AmaWaterways River Cruises as they will be welcomed by a group of warm, friendly, and hospitable people who will take care of their needs while on vacation. On top of the warm and friendly service is an exhilarating experience as the cruise takes you to famous landmarks, and allows you to take pleasure in city-hopping while docking at the heart of these cities, and taste their sumptuous gourmet dishes. Several daily shore excursions and adventures also await you.
With AmaWaterways, you no longer have to wait in line just to get to the famous landmarks in Europe. You do not need to worry about getting lost because you are not familiar with the place. You do not also need to think about language barriers since you will be guided with tour guides and crew who speak English.
It gives you enough reasons to celebrate.
On board a Europe river cruise is a brand new experience that will make you believe that every day is a day to celebrate life and all its glory. You will be treated like royalty as you get to experience Europe in the comfort of your own magnificent room. AmaWaterways newest ships feature twin balconies, which is only exclusive to AmaWaterways. It features an innovative design, which you can find in almost all staterooms. It has a French Balcony and an Outside Balcony where you can enjoy your moments in private. You can also enjoy a relaxing morning with a drink or coffee in your full-size outdoor balcony. There are also a few connecting cabins, Chef's Table, heated swimming pools and many more innovative features.
It allows you to have fun
The stress and challenges associated to daily living are not reasons to stop having fun. You only live once, so you might as well make the most out of it. The once in a lifetime Europe river cruise experience from AmaWaterways will surely be a memorable one. Aside from town and city-hopping, this cruise will treat you with exquisite and fine-tasting wines that will make you forget all troubles behind. So think about it – you have fine wine on the table, gourmet foods on the menu, exhilarating scenery on the side, and warm and friendly service to top all these. What more can you ask for?
So if you are still thinking twice whether or not you will take advantage of what this priceless getaway will offer, stop! You deserve this. You want this. You have to get on that Europe river cruise today.
AmaWaterways is rated one of the top river cruise lines in the world.  In addition to offering many different itineraries, they have many themed cruise itineraries such as wine, art, food and music.  The rates include 7 night cruise with multi choice excursions, use of bicycles to cycle the area, free Wi-Fi,  all meals including wine with lunch and dinner as well as a one hour happy hour each evening before dinner.  A wide variety of food choices available onboard.  Rates start at $2999 per person in low season, often with discounts up to $750 off.
Give us a call to find the perfect cruise or you.  Europeanbarging.com  888-869-7907  Barge and River Cruise Specialist since 1998.